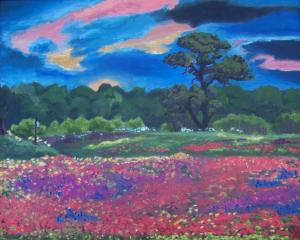 Two of my paintings are in this show. I will be at the reception, come by and see my work.
Regards,
Vera

Thursday July 11, 2013
Seguin Art League Keeps On Keeping On
Our new show is "Our Best to You," our annual members-only show when we make a special effort to invite the business and medical community. The Reception for the artists and the public will be Thursday, July 11, from 5 to 7 PM in the Selig Room at the Guadalupe Regional Medical Center (GRMC), 1215 E. Court. Use the main entrance at the far left of the hospital (NOT the Patient Tower). Go past a hall to the left that leads to the Lab, and take the next left to the Selig Room. If you have questions, ask someone at the registration desk in the lobby.

If you have any questions, click here or call Robin at 830.401.0153 or Roger at 830.372.4479 for details about the show.